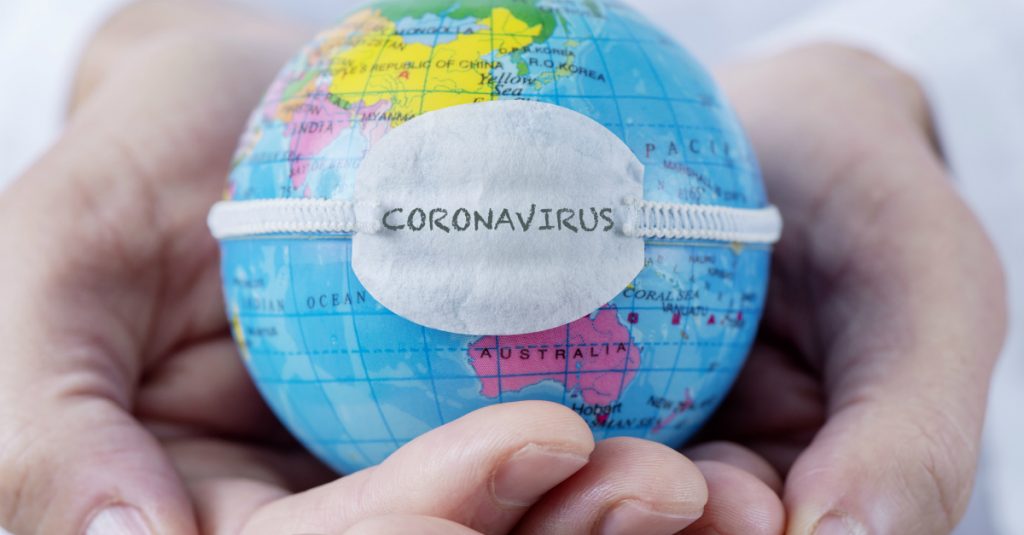 Although I am at a loss for words that could capture the magnitude of our reality, I am eager to share the enthusiasm of our teachers and staff as our distance learning plan evolves to include our current curriculum. This has never been done before, nor has any educator been prepared for this moment. In concern for, and responsible to, your children, please know we are doing everything we can to provide the best quality in distance learning for as long as this global crisis is in effect. This has been my commitment, and that of our teachers, who are doing amazing work, as they too have the same concerns as all of us for their own families.
These are tough times, but nothing we can't handle together. My suggestion as a leader, to all other leaders and parents, is to be people of hope and love, as we are all in this together!  If we are really looking around, there are family opportunities to be had. Take the time with your family and find a way to enjoy them and spend quality time with them. These circumstances will end, and we will be better people because of it. Put the worry aside and focus on the things that can be done and with those you love, your family at home. And yes, pray in faith in the truth the Lord is with us, that sooner rather than later we will be able to return to the way of life we all struggle to provide for our children and family.
Prayer for a Pandemic
(A Prayer for the World's Most Vulnerable)
Cameron Wiggins Belim
May we who are merely inconvenienced
remember those whose lives are at stake.
May we who have no risk factors
remember those most vulnerable.
May we who have the luxury of working from home
remember those who must choose between preserving their health or making the rent.
May we who have the flexibility to care for our children when their schools close
remember those who have no options.
May we who have to cancel our trips
remember those that have no safe place to go.
May we who are losing our margin money in the tumult of the economic market
remember those who have no margin at all.
May we who settle in for a quarantine at home
remember those who have no home.
As fear grips our country,
Let us choose love.
During this time when we cannot physically wrap our arms around each other,
Let us yet find ways to be the loving embrace of God to our neighbors.
Amen